Our Services by our Creative Designers
We strive to create user experiences in which people can connect to your brand the same way they connect to each other!
Recent Projects We've Completed For Our Clients
Shirinisara Pastry House
admin
2019-12-12T15:42:17-05:00
Generous Words Of Our Clients
Tpaint

Donya's energy and enthusiasm shine through every step of the project. She delivers on all the elements needed for a successful website.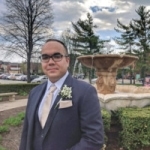 Mehran
Tpaint
Amber
If you're looking for a web designer that will put conscientious care and focus into every detail of your website, she's definitely the person to call!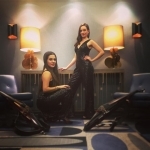 Amber
Me & Her Cellos
Our Proven Process Produces Results
Our proven results are a clear explanation of what steps we take to build up your web presence. We create well – optimized websites and we ensure customer satisfaction.
1. MEETING
The purpose of our initial meeting is to clarify your website's purpose and goals. After that we follow up with a proposal that illustrates our approach to your project. We make sure we thoroughly understand your specific needs prior to planning and developing phase.
2. PLANNING
Based on the information that was gathered our designers create the data that give you insights into our next steps and how your site will look like. A visual representation of your site is presented and upon your approval we move to the next phase of developing and execution.
3. EXECUTE
Based on the website hierarchy designed previously we start implementing the graphic elements, frameworks and the content to create an actual website. Special features and interactivity is added next.
4. TESTING
At this step every single link, every form, and every script is tested to make sure there are no defects. Only after everything is checked we upload your site to a server. We run a final test to make sure everything is installed correctly.
5. DELIVERY
Once the site is reviewed and tested, it is ready to be launched. At this stage we address any feedback from the users and make adjustments where applicable.
Give your business the success it deserves!
Through Creative Ideas, Innovation & Sheer Determination