Creativity. We believe creativity is the key to success and growth in the 21st century. If everyone who is using the standard marketing research will come up to the same marketing strategies, then there is no competitive edge over competitors. Our artists who are thinking outside the box employ their creative potential to identify the blind spots and help you to achieve your business goals.
Create Better Together. We believe any project requires a team of innovators to brainstorm in order to succeed. When we are creative together, there is nothing we can not achieve.  
Every Project is Art.  Our artists are motivated and inspired to tackle new challenges. Any project is an opportunity for us to switch the ordinary to the extraordinary.
We Thrive On Challenging Projects That Engages Our Innovative Thinking and Collaborative Capabilities to Create a Unique Customer Experience in Digital Sphere for You.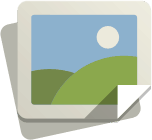 Beautiful Images
Images tell a story, share a feeling and reveal more information to your viewer.
Images Tell A Story
Rest assure we will incorporate high-quality imagery into your project so it stands out to the world.

High-Quality Content
Great content that engages your target audience and converts them to sales leads.
Relevant Content Matters
In order to improve customer engagement, your content should emphasize your key business and address you customer needs.

Responsive
No matter what screen size or device, you get a great experience.
Mobile matters!
A responsive mobile-optimized site matters the most and people should be able to load all pieces of content on your page anywhere, anytime. We have a great focus on it.